Regular price
$12.99 USD
Sale price
$14.99 USD
Unit price
per
Sale
Sold out
Floral Varietal Clover Blossom
Flavor Profile Clover honey is a light golden color honey. Its aroma is delicate, sweet and flowery with hints of freshly cut grass or hay; suggestive of spicy cinnamon and plums. Ideal for cooking, baking, and topping your favorite foods.
Raw + gently filtered, this and all honey bottled by Bumbleberry Farms, is True Source Certified(R), ensuring that the honey is ethically sourced in a transparent and traceable manner from known beekeepers to your table. 11-ounce and 22-ounce bottle
Ingredients raw gently filtered honey
Recipes
Watermelon, Arugula and Feta Salad with Honey Vinaigrette
Grilled Chicken Salad with Honey Jalapeno Vinaigrette
Healthy Hurry Up Breakfast Bowl
Cran-Apple Sweet Sangria
Beauty Recipes
Lemon Honey Gommage Face Mask
Honey Lip Balm Honey
Sugar Body Scrub
About our Honey


Crafted by Bee and by Hand.

Here at BumbleBerry Farms, we take our lead from the bees – one hive can collectively travel as many as 55,000 miles visiting more than two million flowers to gather the nectar needed for one single pound of our Heritage Select Honey! With that same care and diligence, our honeycomb is hand-spun to gently release the sweet honey we offer up to you – bottled in vintage-inspired, cork-stoppered glass bottles. To round out our offerings, we also source honey from others who share our commitment to spreading happiness with quality honey, clean ingredients, and a respect for how nature intended it to be.


Benefits of Honey


• Natural Sweetener

• Wide array of vitamins, minerals, amino acids and antioxidants*

• Contains polyphenols such as flavonoids and phenolic acid*

• Natural antibacterial agent often used for wound healing

• Natural humectant which helps the skin and body contain more moisture

• Wholesome sore throat soother

• Natural energy booster

Honey is a versatile and wholesome food for older children and adults. Honey may be introduced into a child's diet after the age of one, but not before.


Read more about honey and honey bees


*The amount of vitamins, minerals, amino acids, antioxidants and other nutrients in honey largely depends on the floral source of the honey. Here at Bumbleberry Farms we source our honeys from Clover Blossom, Wildflower Blossom, Avocado Blossom, Orange Blossom, Blueberry Blossom and Raspberry Blossom.


Care & Handling


Store in a warm, dry place. Honey is the one food that never spoils. Quality honey will crystallize (it's Mother Nature's way of protecting the flavor).

To liquefy, simply place the jar in a pot of hot water. This can be done again and again.


NOTE: Do not feed honey to children under one year.


Sustainability


All honey bottled by Bumbleberry Farms is ethically sourced in a transparent and traceable manner from known beekeepers to your table.





Shipping & Returns


Bee Happy. Guaranteed.

We offer free shipping in the continental US on all orders over $100

Share
View full details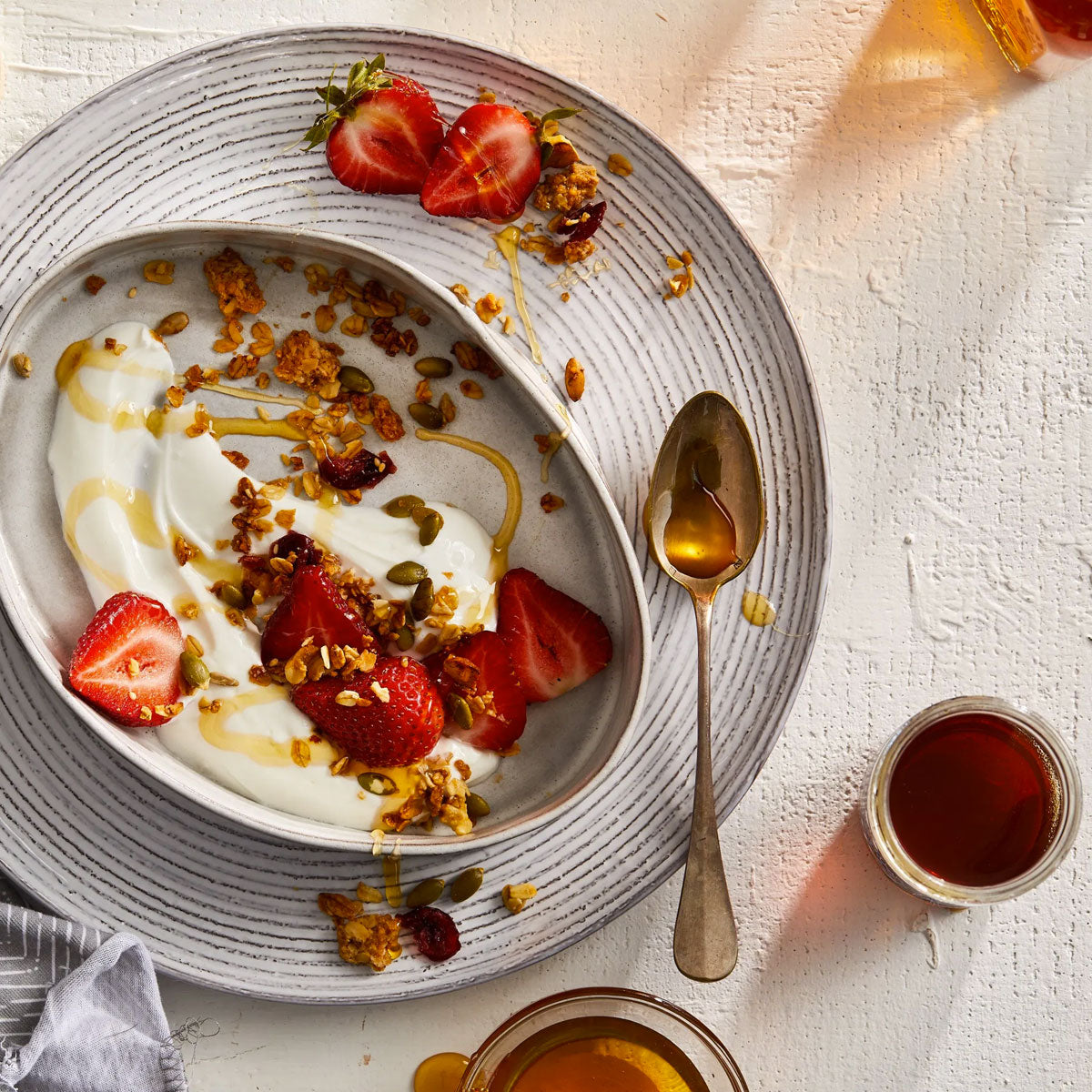 Free Shipping on orders $100+

We ship free on orders over $100 in the 48 contiguous United States. We do not currently ship internationally.

Shipping & Returns

Crafted by Bee and by Hand.

Bumbleberry Farms is a family owned and operated company in Pennsylvania.



About Us

Dish Towel Gift Wrap

We're pleased to offer "dish towel" gift wrapping of your items for your recipient. Adding a personal note for your recipient is always free and dish towel gift wrap can be added for $18.00.

Learn more
See the buzz on Instagram